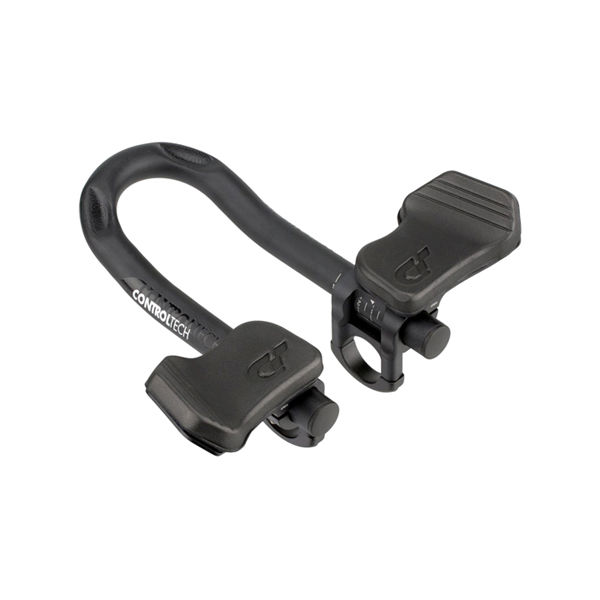 팔콘 TT 미니 유바 - U 밴드타입
- ITU 공식 경기에 사용 가능한 규격
- 가성비 뛰어난 미니 유바
- 간편한 장탈착
- 무게 407g
Falcon TT Bar – U bend
Aluminum clip-on aerobars for time-trial and triathlon
ITEM: TTH-14
A set of light, aerodynamic compact aerobars.
The Falcon TT Bar is made from AL6061 with excellent stiffness and cost-effectiveness.
Titanium hardware delivers further weight savings, as well as adding strength and durability.
Ergonomic and anatomical design to suit every rider for a natural riding position without sacrificing aerodynamics.
Easy to attach to, and detatch from, your handlebars thanks to 31.8mm bar clamps, to switch between TT and road setups.
Comfortable arms pad.
Bridge connects extensions for increased hand comfort
Total weight just 407g.